Mexico art Mexico denounces the "looting" of its heritage after a sale in Paris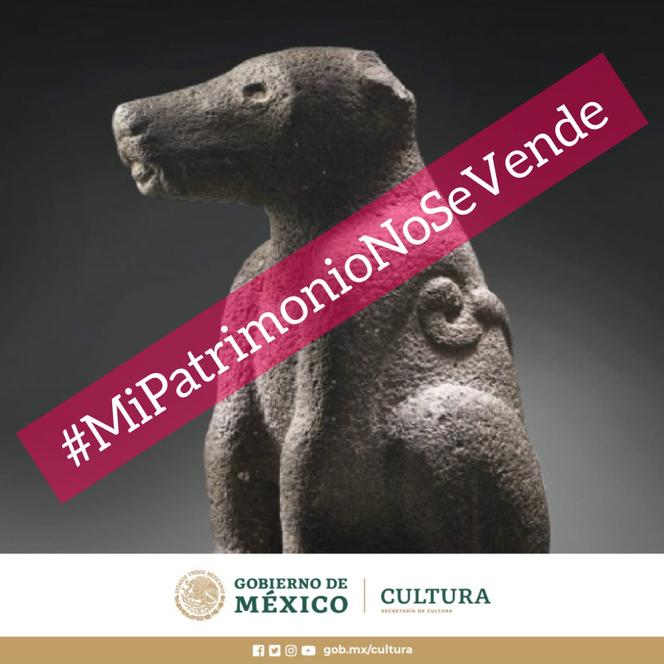 The mobilization of five Latin American countries was not enough. On Wednesday November 10 in Paris, 139 pieces of pre-Columbian and Taino art were put up for sale by Christie's. The day before, the joint press release from the embassies of Colombia, Guatemala, Honduras, Mexico and Peru demanded the cancellation of the event, denouncing the "illegal trade" of their historical heritage. A cultural fight limited by French legislation which refers to the goodwill of collectors.
"This type of transaction encourages the looting, illicit trafficking and laundering of goods perpetrated by organized crime", castigates the press release from the five embassies in Paris. The auctions took place in the very chic salons of Christie's, located on avenue Matignon, bringing in more than 3 million euros. The highlight of the sale was a 34cm Mayan axe, made between 550 and 950 in Mexico, depicting a contorted man with a snake in his arms. The piece in metamorphic rock was acquired for 692,000 euros, i.e. three times its initial estimate. Another 71 Mexican coins went up for auction on Wednesday.
"Cultural heritage is not a commercial object", declared to World Mexican culture minister Since October, his government had been calling for the sale to be cancelled. "We demand the return of the parts. Their place is in a museum because they represent the identity of our ancient civilizations, some of which are still very much alive today. » Mexico has 68 indigenous peoples, who represent approximately 10% of its 126 million inhabitants.
Legal puzzle
These sales are illegal. denounces Alejandra Frausto, who recalls that a federal law, passed in 1972, protects the pieces found in the archaeological zones of Mexico. The minister sent two letters to Christie's in October and November. "They replied that the sale respects French law which recognizes as owner whoever owns the property, favoring the right to property to the detriment of the protection of foreign cultural heritage", she regrets. Consequently, it is up to the litigant to prove the illicit nature of the items sold. "However, it is very difficult, with the illegal traffic, to identify the moment of their exit from Mexican territory. Not to mention that many collectors acquired works before our 1972 law."
A legal puzzle that Mexico has faced time and time again. His outcry, in 2019, against two sales organized by Millon and Sotheby's also ended in failure. Since then, the disappointments have multiplied. Paris and Mexico nevertheless signed on 1er July, a "declaration of intent for the strengthening of cooperation against the illicit trafficking of cultural property". And Alejandra Frausto explains: "The declaration which reinforces the vigilance of the two countries is a step in the right direction. But the approach does not cover parts acquired in the past. »
You have 41.99% of this article left to read. The following is for subscribers only.